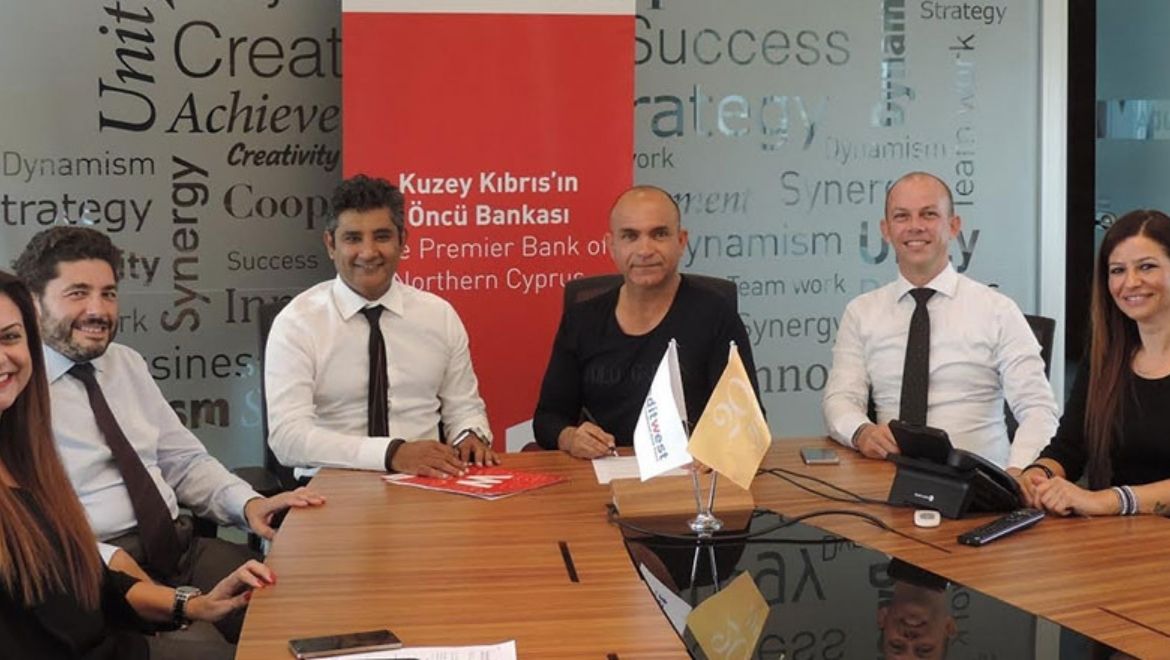 Collaboration with Creditwest Bank
The meeting regarding the cooperation of Creditwest Bank and Yırtıcı Construction was held at Creditwest Bank Headquarters the other day. Creditwest Bank Treasury, Foreign Transactions and Marketing Deputy General Manager Mazher Zaheer and Yırtici Construction Director Ali Yırtıcı signed the cooperation agreement.

With this agreement, 'Jasmine Park Street' site in Küçük Kaymaklı was put up for sale by the firm with 100% financing from Creditwest Bank.The 'Jasmine Park Street' site, which Yırtıcı Construction will complete with the financing of Creditwest Bank, is being built using the most up-to-date construction technologies. Moreover, customers will see the construction of the houses they purchased online via the internet.
HAVE AN OPPORTUNITY TO OWN A HOUSE WITHOUT ADVANCE PAYMENT
Under the cooperation, Creditwest Bank offers housing loan opportunities in Turkish Lira or Foreign Currency, up to 100% of the housing price, with 180-month maturity options. The most important advantage of this cooperation, which provides the opportunity to be a homeowner with installments starting from 410 STG, is that it does not require any down payment from the customers.
A MODERN LIVING SPACE
Internet services, which are the essential needs of today, were also considered in the Jasmine Park Street project, which consists of 144 flats and includes a children's park, green area, and park as a common living area.
The site's houses, designed as modern living spaces by architects, have a video intercom system, site security, permanent gardener service, concierge services, disabled car parks, modern environmental lighting system, and a parking lot in the closed basement for all vehicles.
The Jasmine Park Street project, located next to Nicosia's newest shops and bazaars and close to all bus stops in the region, will be completed in 18 months.